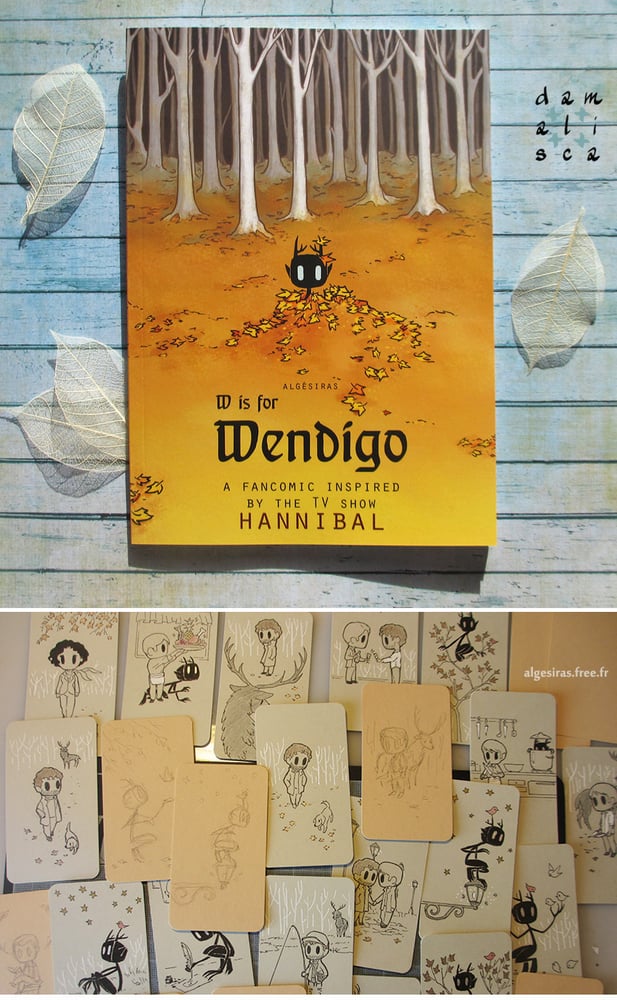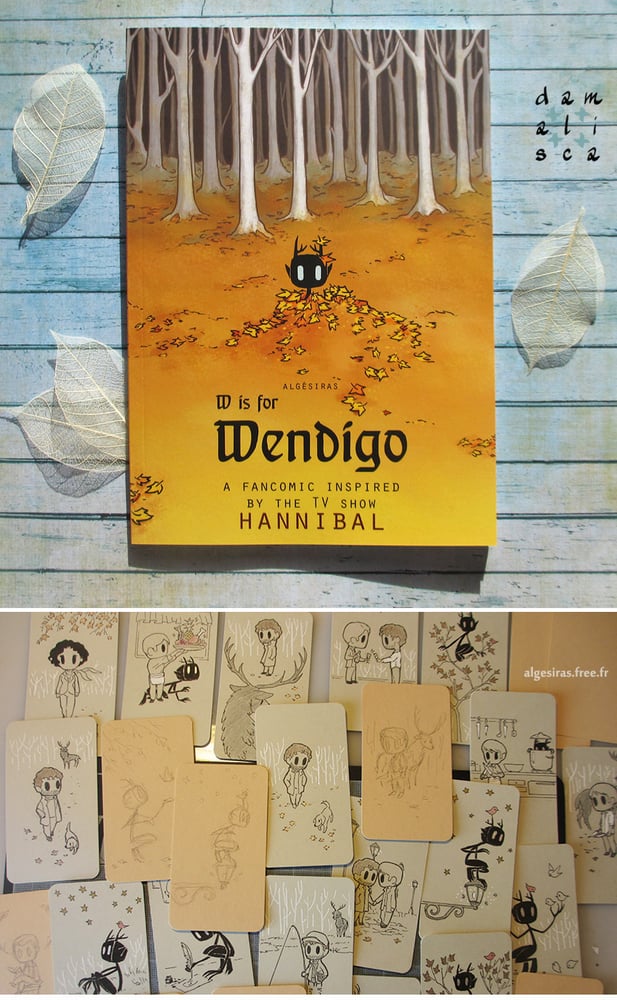 W is for Wendigo (book 2) + original doodle
€18.00 / Sold Out
comic book
about
15X21cm, 48 pages, color
language = english
contains strips from #18 to #29 + illustrations in chibi style + notes.
This version includes a little original doodle in black and white, on a mini card (approx. 9cm height). The color of the card is chosen at random.
Please indicate in the checkout note field which character of the show you want, and if you want me to write your first name. The character will be drawn in chibi style (big head & eyes) like in the strips. I will only draw a character from the TV show "Hannibal". If no character is specified, I will draw the Wendigo.
(The cards in the photo are already sent to their owners. You will not recieve these but new ones made to order).
Please allow me a few days to draw the cards, your order will be processed in 5-7 business days.
The time of shipping depends on your location:
3-5 days for France
5-10 days for Europe
7-15 days for World
This store only accepts paypal payments.